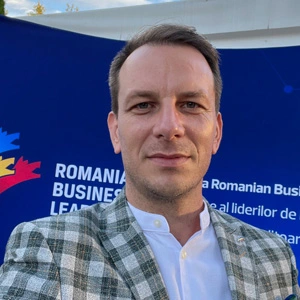 Andrei Gusan
Mindful · Developer · Founder · Technologist
I lead with love. Listen to hear in order to offer support and encouragement meanwhile I challenge people and provide resources to help them achieve the goal. My thinking is creative and analytical. A unique, objective perspective on truth and logic supported by an intense curiosity about how things work, which makes me an excellent troubleshooter. Complexity is, to me, a welcome challenge and I'm very capable of taking a problem apart, analyzing it, and come up with an innovative solution.
Started my career in the online industry back in 2005 as a Web Designer at Neogen, a multinational company based in Romania known for its diverse range of digital products. It was an exciting time to be part of a company that was at the forefront of the online industry. Because I'm obsessed with details and with the end results when it comes to my work, in the last years of working with Neogen I started the transition to web development. UX was at early stages then, I didn't even know about it, I called it common sense, but I had a feeling, and followed my intuition that it must be more into Web Design.
Driven by desire to create experiences that went beyond aesthetics and tapped into something more meaningful and human-centric. With my hunger for more, curiosity, and evolution as motivation I started a new chapter in my career. Was looking for a dynamic and agile environment that would allow me to engage with diverse clients and projects beyond the confines of freelancing, and I took the leap in 2010. I joined Granite, now Ireland's leading Digital Agencies. Over the course of +13 years, and counting, our collaborative efforts have resulted in the successful delivery of numerous projects. I've had the privilege to work with a diverse range of clients, from small to medium-sized companies to multi-billion global corporations.
Throughout my career journey, I ventured on various projects, eagerly exploring with curiosity every opportunity that caught my attention. In 2011 I built an educational platform that helped hundred of thousands on people to learn and get their driving license.
2018 was the year when I learned the start-up lesson with Contazen; a software solution that creates bridges between accountants and entrepreneurs and small to medium size business.
Over the years I had the opportunity to help grow from zero to hero Aromateria, an online store that not only educates the market in the field of aromatherapy but also offers an exquisite collection of captivating scents in small, magical bottles.
By day, I make my living through WordPress UX development crafting engaging and user-friendly experiences for a diverse range of projects. As the night sky unveils its beauty, I lose myself in the captivating world of Astronomy and Astrophotography to explore the wonderful, vast Universe. Check out my work here.
Curious about what else I can bring to the table? Let's connect on LinkedIn, Facebook or drop an email.
Thank you for taking your time,
Andrei.